Easy Thanksgiving Leftover Recipes
November 18, 2021
The biggest feast of the month is just a week away! When Thanksgiving pops into your mind, you probably associate it with lots of good food. Thanksgiving food also means Thanksgiving leftovers! From the big turkey to mashed potatoes and even cranberry sauce, there are Thanksgiving leftover recipes for every dish at the table. Elevate your Thanksgiving leftover meals by trying out some of these fall recipes! 
The star of the table is most likely a big turkey. Forget the boring turkey sandwiches and try out these creative and delicious leftover Thanksgiving turkey recipes.
With the weather getting colder, nothing screams comfort food like soup! Turn on your favorite TV show, grab a blanket, and a bowl of soup, this is the relaxing meal you need after the busy Thanksgiving day from before. It is described as "the vibes of a classic noodle soup but is just so much more creamier." by Ahead of Thyme. Check out the full recipe here, and thank you Ahead of Thyme for the cozy meal!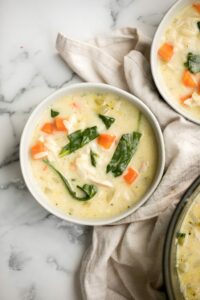 This might be the easiest recipe on the list because you probably have each ingredient already at home. Bring out the different flavors and try something different. Believe it or not, this recipe should only take you 10-minutes to complete. A yummy meal isn't too far away! Find the full recipe here.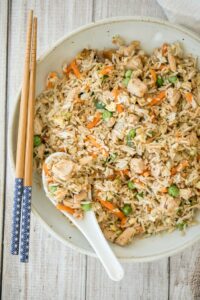 This might seem like an intimidating dish to make but it is actually just as easy as any of the other Thanksgiving leftover recipes! You can even mix more than just the turkey from your Thanksgiving leftovers. Yummy veggies, warm turkey, and all topped off with nice, gooey mozzarella (or your favorite cheese). Get the full recipe here!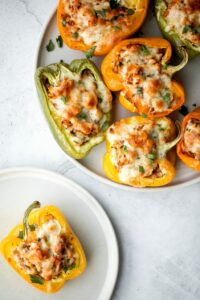 You could probably find mashed potatoes at most Thanksgiving dinners. Mashed potatoes are definitely a star of their own. The next day, turn those Thanksgiving leftovers into something new! Check out these mashed potatoes recipes! 
Everyone loves mashed potatoes and everyone loves pizza so why not combine the two? This is also a recipe that you can customize with all your favorite pizza toppings. Plus add some leftover turkey as well. A whole Thanksgiving dinner in one slice. Find the recipe here! And thanks to the Food Network for the great recipe.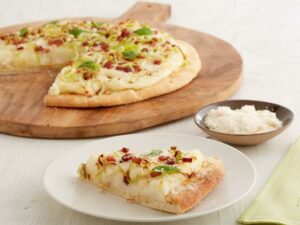 Continue the good times and the good food the next morning with these yummy potato cakes! A good day starts with a good breakfast.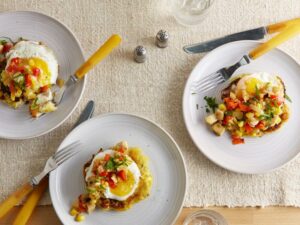 Last but not least, the great combination of turkey and mashed potatoes is brought together in a crispy shell. Served with gravy or cranberry sauce on the side to dip in. Your taste buds will thank you! Get the recipe here!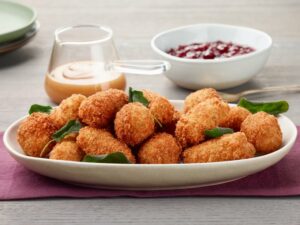 These dishes are a breeze when you step inside your Colina kitchen. With stainless steel appliances, quartz countertops and tile backsplash plus soft close kitchen cabinetry, cooking will become your new favorite hobby when you call Colina home! Learn more about Colina here!
Back to Blog