Beacon Hill's Best Cafes and Coffee Shops
August 19, 2021
The PNW is known for its delicious coffee and abundance of coffee shops. Beacon Hill is no different! You'll find more than just a basic coffee chain nearby. Find your next favorite coffee or favorite chill spot not too far from home, Thrive Colina. The hard part is choosing which one to try out first! Whether you prefer hot, iced, black, or sweet, you'll find something that you'll love. Check out Thrive Colina's list of Beacon Hill's best cafes and coffee shops. Every cafe on our list is less than 10-minutes away from Thrive Colina!
Are you a music lover? The first coffee shop on our list is for you! Groove City Grind is a musician-owned indy-coffee shop and intimate music venue just 6-minutes away from Thrive Colina.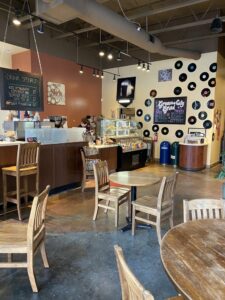 If you're looking for a nice pastry to go along with your coffee then the next stop on the list is baked to perfection!
The perfect pairing to your coffee can be found at Fresh Flours! All their pastries are baked from scratch in their West Seattle kitchen then all the pastries get delivered to their 4 different locations. Fresh Flours is a 1-minute walk away from The Colina Apartments. The streets are filled with the smell of fresh, delicious pastries waiting to be eaten. Paired with a hot latte, it is a match made in heaven.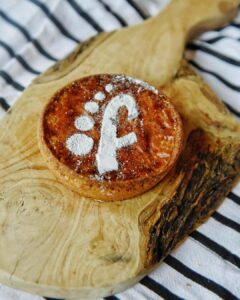 Don't always feel like going out for coffee? Don't worry, this next coffee shop has your homebrew in mind. 
Another nearby and yummy coffee shop is waiting for you. Just a 1-minute walk from The Colina Apartments. Victrola Coffee Roasters is just down the street from the new light rail station and library on Beacon Hill.  It is a quaint community-oriented café with great coffee and the perfect place to start a new book or get some work done. If you prefer brewing a fresh pot of coffee at home, they have options for you too! They offer a coffee subscription that you can customize so you never have to worry about running out of coffee again!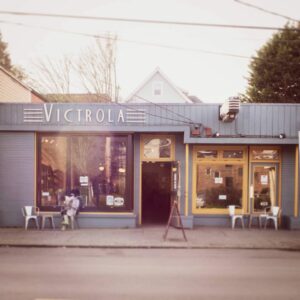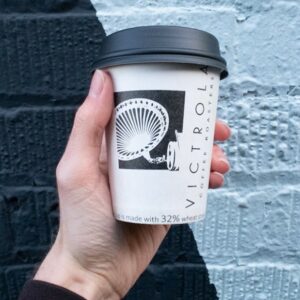 After a good walk in one of the nearby parks, Mica's Sweet Coffee is your place to go for a treat. It is just a 6-minute drive away from Thrive Colina and it is nestled between some great nearby parks! Nikita on Google reviews had this to say, "Delicious and great looking pastry, nice bread, and a number of breakfast sandwiches. Good coffee. Really nice staff. Absolutely beautiful Seattle viewpoint right outside to enjoy right after you had your coffee." After a long day in the city, it is good to know you can unwind with coffee and a view.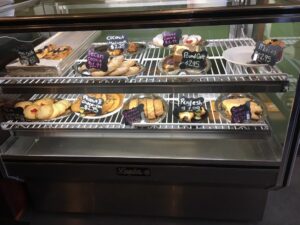 While this list barely scratches the surface of the PNW coffee scene, it is always good to know that you don't have to travel far from home to get good coffee. The more you explore, the more likely you are to find something that fits you the best. We'll be trying out the pastries from Fresh Flours first, which coffee are you going to try first?
Back to Blog