Your Guide to Great Shopping Near Beacon Hill
July 15, 2021
Treat yourself to a little retail therapy without having to go far. Thrive Colina Apartments is near shopping centers, markets, and more! Whatever you might be looking for, find it here in Beacon Hill. We sense that a shopping spree is in your future! Take a look at our list of go-to shopping near Beacon Hill. See what you can discover in Beacon Hill.
1. Sodo Flea
If you are looking for local artists and local businesses to discover and support, Sodo Flea is the place for you! The market takes place every second Saturday of the month and features a collection of local creators, artisans, artists, and vintage curators. Lana B had this to say about Sodo on Yelp, "Sodo flea is by far the best market in Seattle! It's a great mix of vendors, and the food trucks/coffee trucks are always different. The community is so positive and welcoming. I love supporting all the small vendors!" This is the place to find your next statement piece, whether for your home or your wardrobe!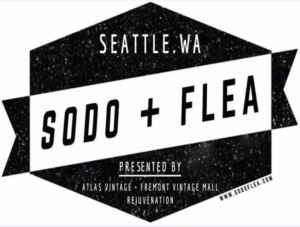 2. Fou Lee Market & Deli
If you are looking for something new or a taste of home, Fou Lee Market & Deli has got what you need! The Fou Lee Market is an authentic Asian market right here in Beacon Hill! You'll find products from Thailand, Japan, China, Vietnam, Lao, India, Korea, Indonesia, Malaysia, the Philippines, Cambodia, Singapore, and Taiwan. Mary N. on Yelp had this to say about the market, "Loveeeee this place! They have everything I need for my Asian cooking inquiries. I remember during a snow storm not too long ago, my friends and I made the trek to this store and bought everything we needed for our Tom yum soup (and it turned out amazing!!). South Seattle needs to protect these family-owned businesses seeing as they are the few left supplying the community with the resources that make this city diverse and enrich our neighborhoods with culture." With so much to see and take in, you'll have to check it out yourself.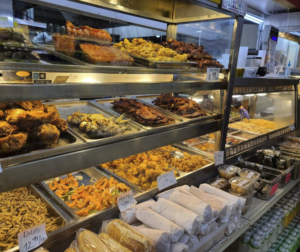 3. MacPherson's Fruit & Produce
Is it time to stock up the fridge and pantry at home? Skip the crowded supermarket and head over to MacPherson's Fruit & Produce! Fresh fruits and veggies can never be a bad thing. Here is what Yelp user, Jessica L, had to say about MacPherson's, "I love MacPherson's! This is my favorite fruit stand in this area. Cheap, fresh produce of all sorts. Their homemade pico de gallo is simple and delicious. They also have an assortment of chilis, peppers, and shredded cheese for taco night! Some of their produce is from Yakima and the rest of central Washington. Bonus!" It's even nearby Fou Lee so you can hit both markets in one day!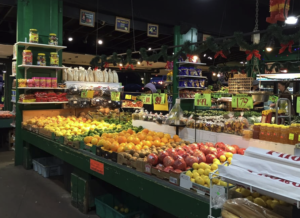 4. Columbia City Bakery
End your day off right with a sweet treat from Columbia City Bakery! Just a 7-minute drive away from Colina! From baguettes to danishes and more, you'll find something that your taste buds would love to explore. You'll have to go there soon, many items sell out by the end of the day. There is no better way to treat yourself than a sweet treat from a bakery! Here is what people are saying on Yelp, "The smell, the sound, the TASTE! This bakery offers a wide variety of baked goods and the usual liquid hotnesses. Really great baguette (even after storing half of it for multiple days it tasted really good), mouthwatering croissants (try the ham & cheese one!), and pretzel things to die for. Definitely a gem of this neighborhood!"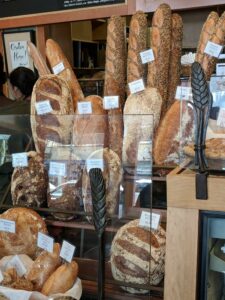 Beacon Hill is alive with great local shops, markets, and more! You'll never know what you will find but there is an adventure in mystery! Let us know if you have visited any of these stores before and which one is your favorite?
Back to Blog